Our sand casting foundry offers both manual squeezers and automatic molding lines.
Loose work and no bake molding add to our versatility, which allows us to cast various parts for multiple industries. With your initial design and specifications, we work closely with you and our local pattern makers to develop the proper tooling. Upon completion, your patterns are properly stored and protected to ensure quality, repeated production runs.
We cast virtually all the recognized and engineered copper base alloys including "lead free brass alloys." Aluminum alloys poured include: A356, 356, 319, 535, 713 and P1020.
CENTURY BRASS WORKS ONSITE EQUIPMENT LIST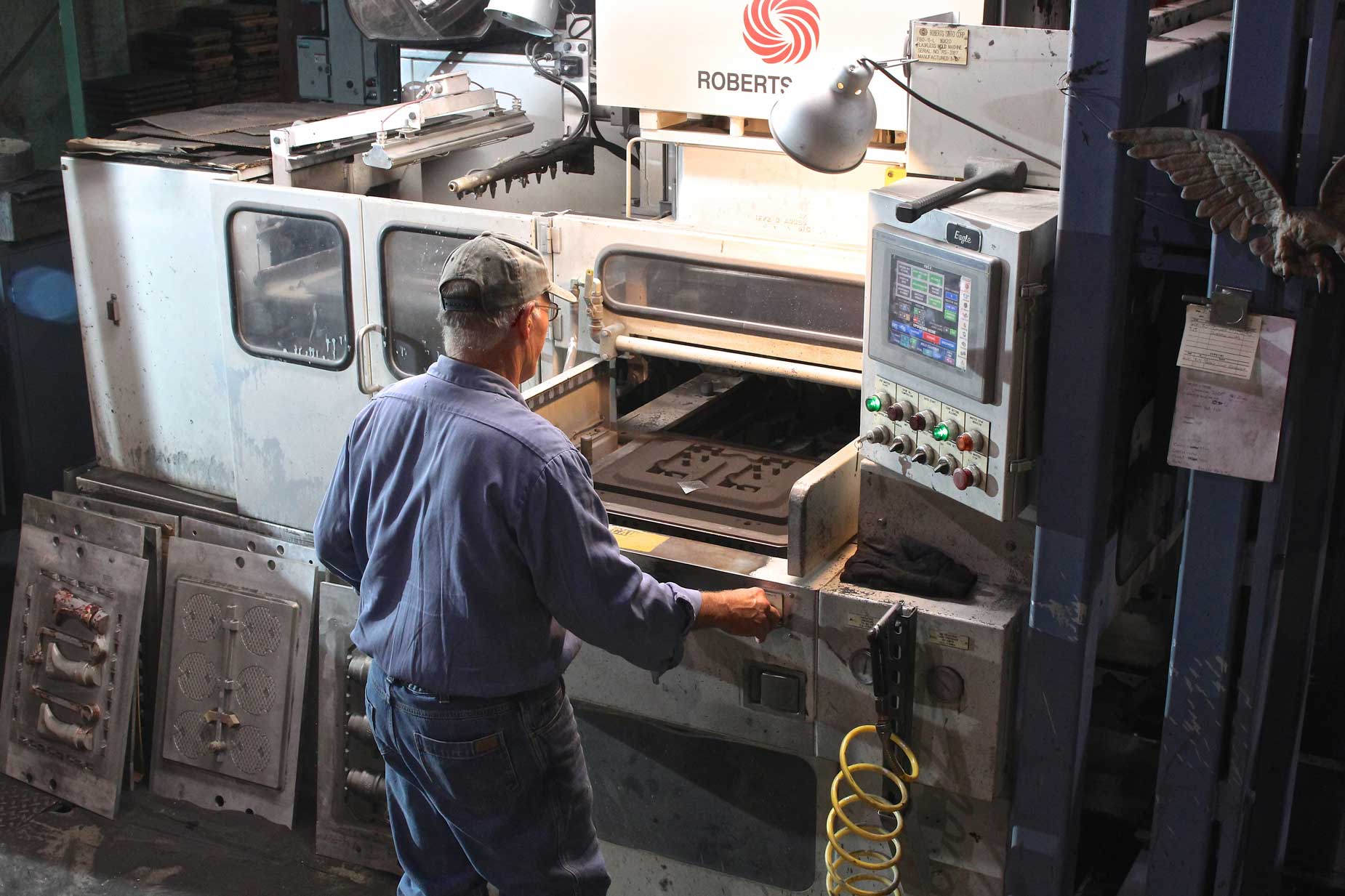 Molding Equipment
(1) Roberts-Sinto FBO II Automatic Molding Line 16" x 20" mold size
(1) Roberts-Sinto FBO III Automatic Molding Line 20" x 24" mold size
(Ductile and grey iron only)
(8) International Manual Jolt Squeeze Molding Lines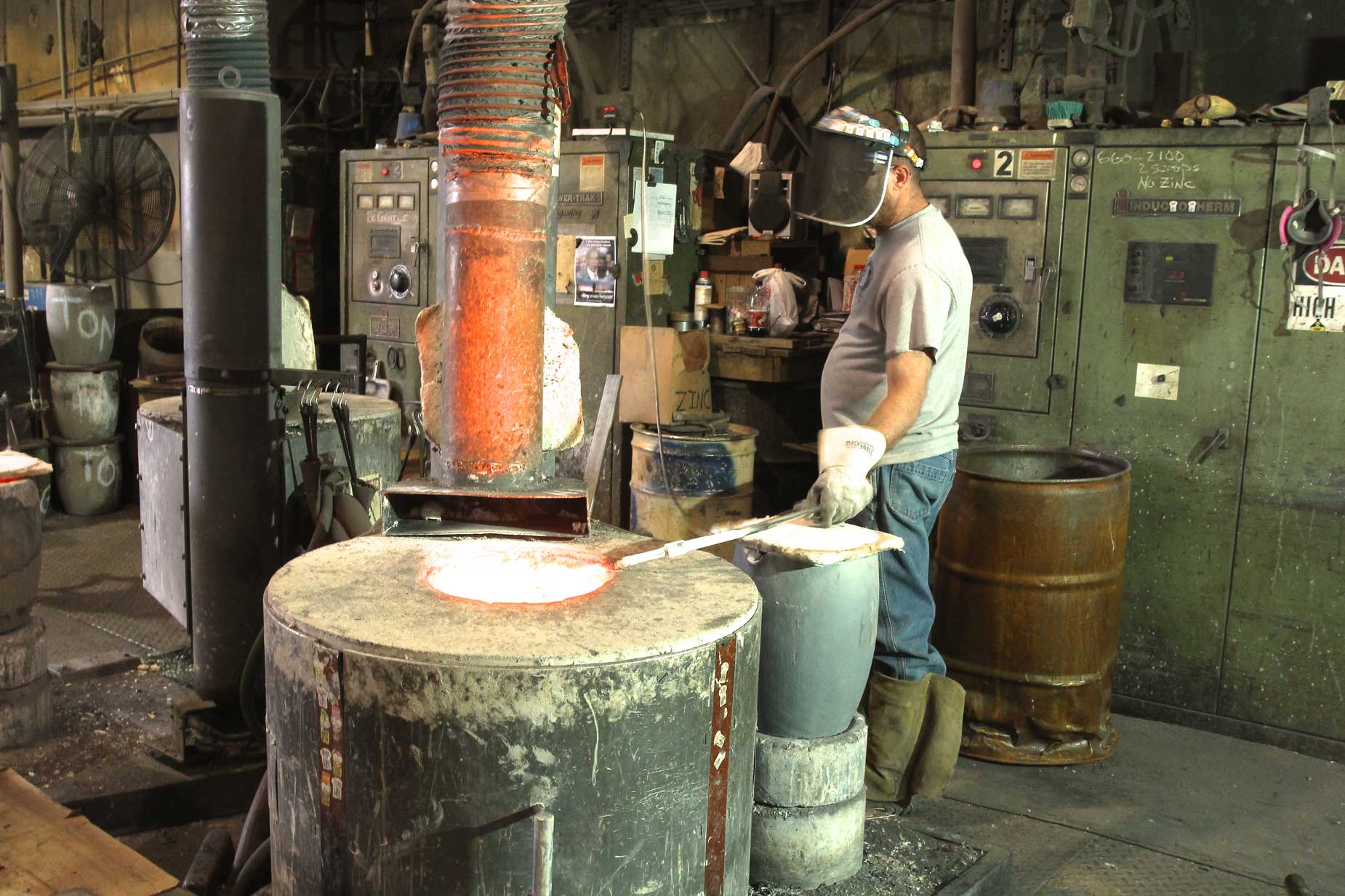 Melting Equipment
(3) Inductotherm Lift Swing Electric Induction Furnaces
(1) Inductotherm 2000 lb. Electric Induction Furnace
(1) Inductotherm 3000 lb. Electric Induction Furnace. Ductile and grey iron only
(1) Dynarad 1100 lb. Electric Resistance Furnace
(2) Dynarad 600 lb. Electric Resistance Furnace
(2) 400 lb. Gas Fired Furnace
(1) Spectro Max Spectrometer
(1) 450 lb. Gas Fired Tilt Furnace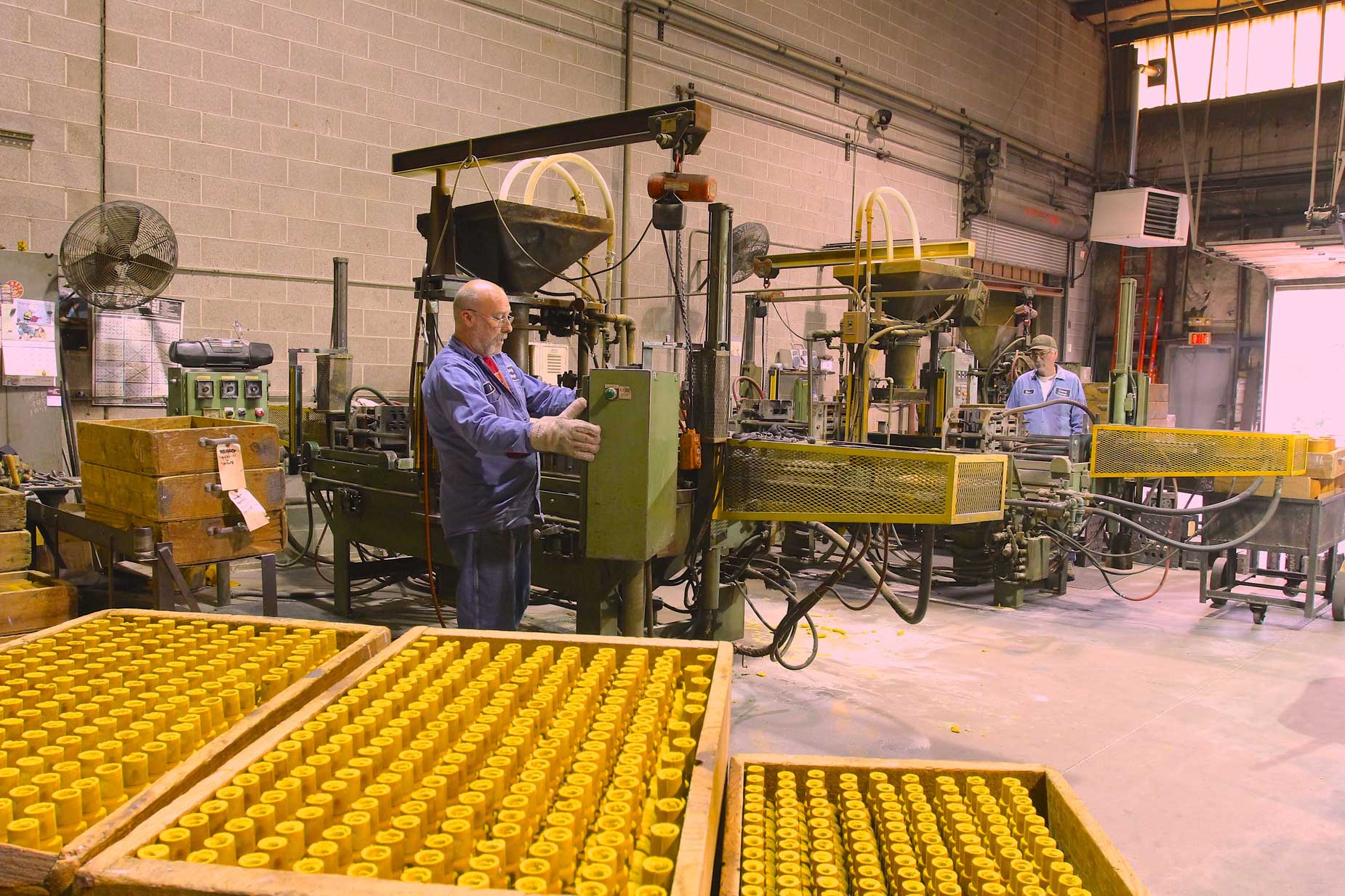 Core Room Equipment
(2) Double Station Harrison Shell Core Machines
(3) Dependable Shell Core Machines
(1) Redford Shell Core Machine
(1) B&P Sheel Core Machine
(1) Gaylord ISO-Cure Core Machine
(1) Palmer No Bake Continuous Mixer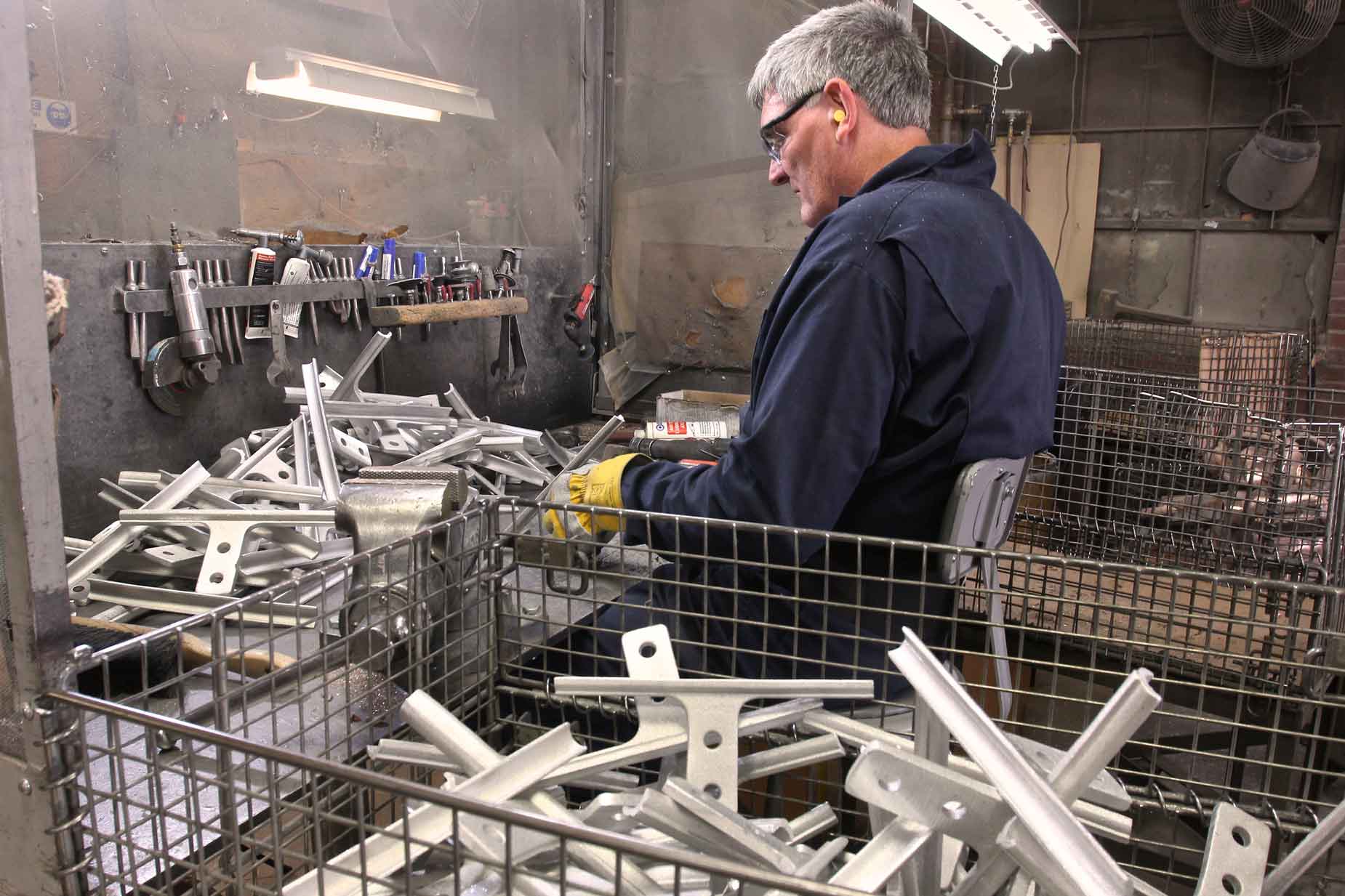 Cleaning Room Equipment
(4)Shot Blas Wheelabraters
(2) Vibratory Finishing Machines
(10) Belt Sanders / Grinders
(3)Vertical Bandsaws