MACHINE SHOP EQUIPMENT LIST
Okuma MC V4020 CNC High Rise Milling Center
Okuma MC V4020 CNC Standard Milling Center
Okuma MF-46VA Flexible Vertical Machining Center
Okuma Horizontal Machining Center # MB-4000H
Okuma Lathe Captain L370M #1
Okuma Lathe Captain L370M #2
Okuma Genos L300-MW Lathe #1
Okuma Genos L300-MW Lathe #2
Okuma Genos L250E
Brother TC-R2B Vertical Machining Center
Wasino LJ-5 CNC Lathe
Brown 8 Sharpe Microval Coordinate Measuring Machine
SuperMax Bridgeport Drill & Milling Machine
Ex-Cell-O Drilling & Tapping Machine
Time Saver Sander
Water Testing Equipment
Washing Equipment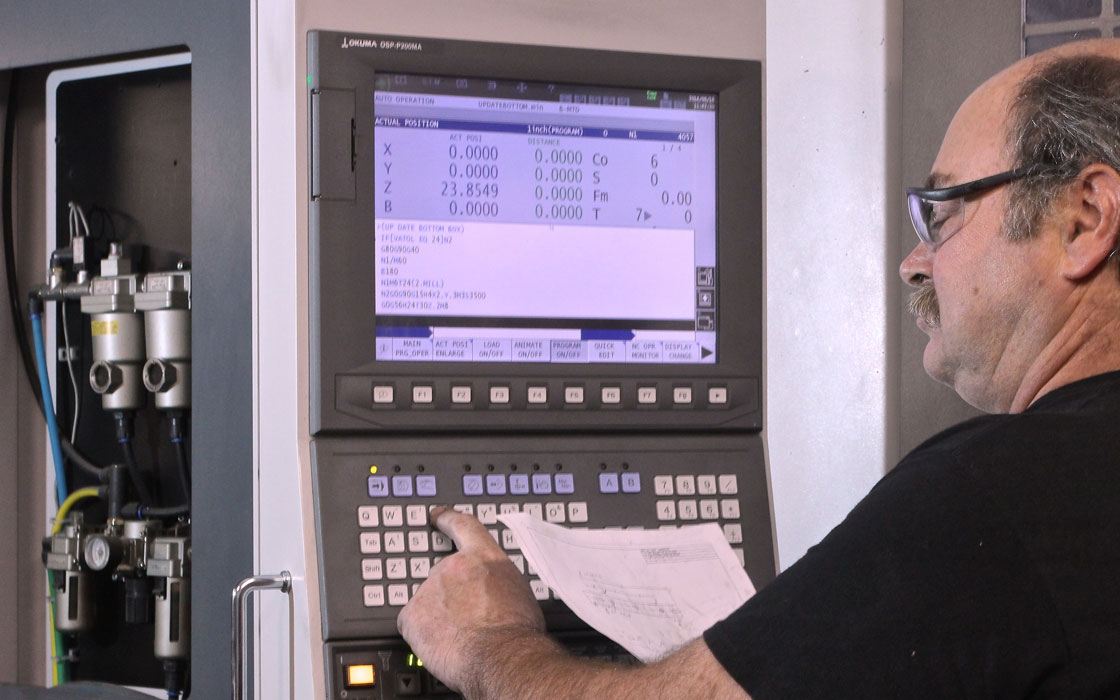 Skilled machinists providing precision parts using the latest technologies
Our skilled machinists focus on providing precision machined parts by using the latest in machine tool technologies. Our modern in-house CNC machine shop offers the value-added services to provide close tolerance finished machined ferrous and non-ferrous castings.
OTHER VALUE ADDED SERVICES
Heat Treating, color anodizing and powder coating, painting, galvanizing, plastisol, high polishing and chrome plating, among others. Also, we produce, bronze plaques for bridges, name plates, dedication plaques, and more.